January 2019 Community Diary
Jan.29.2019 BY KIXEYE_Chris
Hello, Commanders! CM Chris here to do a brief look-back at all things January, then a sneak-peek at what's coming our way in February.
LOOKING BACK AT JANUARY
Morningstar & The Paladin
Morningstar was the first event transitioning into the 2019 Heavy Vehicle season and marked a successful kickoff to the cycle. Heavy Vehicles are a particularly tricky meta to get exactly right, as players can live or die based on micro-skill in combat, more so than any other meta in the game. Fortunately, we have plenty of extremely skilled individuals at the top end of Rogue Assault – and many were able to crack the latest top target for an efficient oil cost.
The Paladin debuted in this event with the intention of being a tiered-up direct replacement for the HIMARS. Community feedback surfaced that it didn't quite live up to that expectation – so a balance patch was released on Monday, January 28th to give it the boost it needed to be head and shoulders above its predecessor mobile artillery unit.
We're hopeful that the updated stats are more in line with what the community was expecting and are looking forward to seeing everybody take their Paladin for a spin.

Exploits & Bug Fixes
An emerging issue from last month was that several alliance buff exploits and combat bugs surfaced that were particularly disruptive to the endgame experience. We patched those issues as soon as we could – and continue to investigate any issues that are still present.
The team is extremely aware that even the smallest issue can have major impacts on a gameplay experience that is as heavily reliant on micro-control as ours is, so they are committed to fixing issues that emerge as fast as possible.

Grim Winter Returns
December had two popular features in the boosted payouts from Alliance Kickback Crates and the Grim Winter activities. In response to many community requests – we brought both of these features back into rotation.
Alliance Kickback Crates are currently planned to be active until the end of January, and the Grim Winter activities are running 24 hour versions until the arrival of Spec Ops. Look out for other holiday months like December in the future – we love that you loved it!

LOOKING FORWARD TO FEBRUARY
February Feature Event & The Centurion
The February event dives deeper into the mysterious fields of Germany, and introduces a brand new faction called BLOODFEUER. Whispers of this faction speak of it as the mastermind behind the mass hysteria events leading up to World War III, which spiraled the planet into the apocalyptic hellscape you see before you.
The top prize in this event is a new Mortar Countermeasures unit called the Centurion. This unit is designed to pair perfectly with the Paladin – and with how crucial the Pantsir and Mantis (our other countermeasure units) became throughout last year – this is another one you won't want to miss.
The February event, WOODGOBLIN, begins Valentine's Day, February 14th @ 9:00AM PST.

February Command Center 11 Upgrades
The next round of Command Center 11 upgrades releases around the same time as the February event. This round of upgrades contains new levels for the Peacemaker Turret, Defense Platform, Metal Storage, and Thorium Storage.
Boss Battle & The Valkyrie
One of the primary new features the team has been working on is an overhaul of the Rise of La Muerte activity – soon to be called 'Boss Battle'. We currently expect this new activity to release at the end of February. As a brief, high level overview of how Boss Battle works:
Boss Battle has an event structure you are familiar with, with a Missions selection tab, Reward Store tab, and Info tab
All new "Battle Intel" currency are used to start missions
Boss Battle is not restricted to one combat meta. Expertise and units across all metas are required to defeat these elite bases
Mega Units feature heavily as "Bosses" you must defeat in missions
Prizes are available in the Reward Store – but even more prizes are available as loot drops from victories. You're always guaranteed a huge range of prizes from defeating one of these advanced bases
For top players, this is the best event to play if you want to earn Mega Unit fragments. For low and mid level players – key progressional units will be available to unlock in Boss Battle, just like they do in Rise of La Muerte.
Occasionally, the faction that you are fighting will rotate, and brand new bosses may even start to appear in more advanced mission maps.
Leading up to the release of Boss Battle, the Valkyrie Mega Unit fragments will make appearances in Spec Ops. Don't miss out!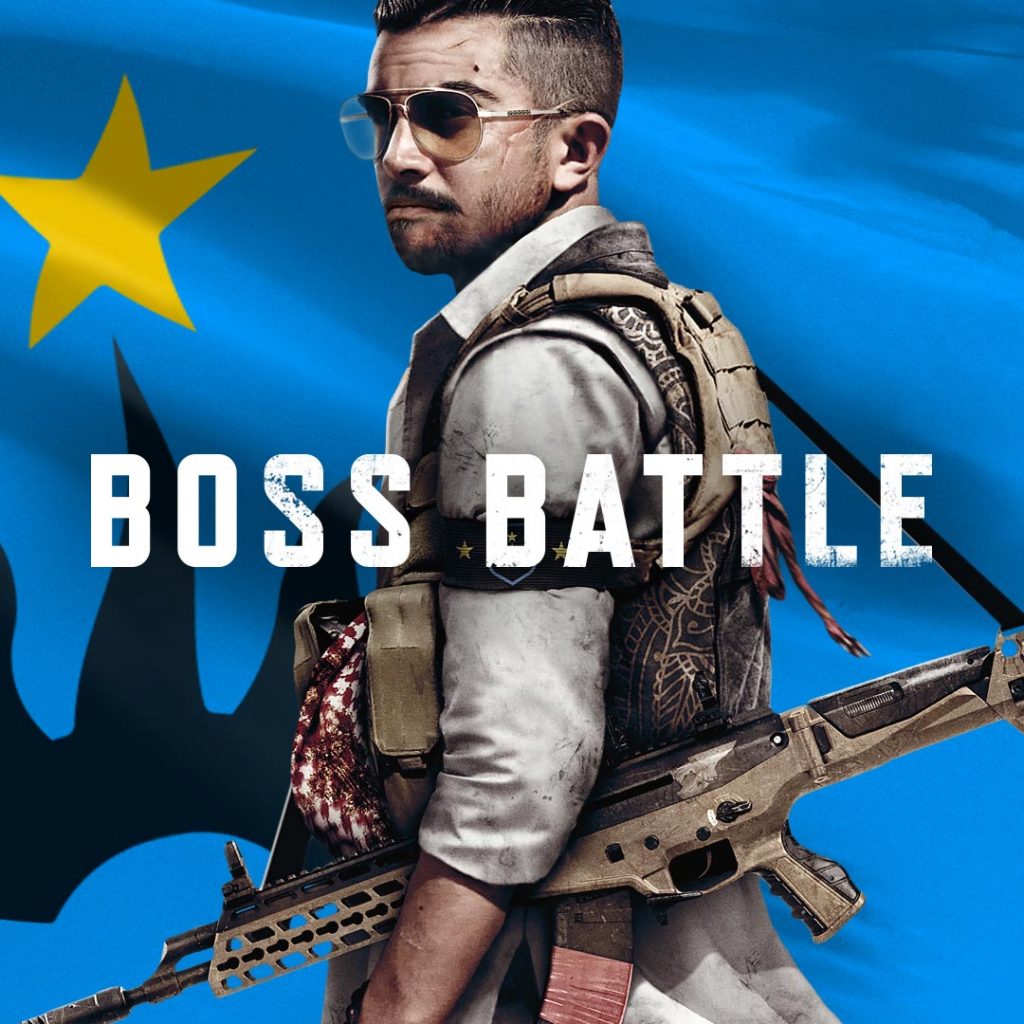 Continued Performance & Security Push
Throughout the month of February, our engineering team is continuing to put dedicated efforts behind closing any security holes that still exist for players being able to make adjustments to the client side of the game. While the presence of cheating in the game has never been a major issue – we want to shut it out entirely. Please note that anyone who is making adjustments to the client or changing values of their units in the game will be banned.
PREPARING FOR MARCH
Much like December, March marks the climactic end of a season and release of an all-new Mega Unit. In true Rogue Assault style, we'll be blowing up the month with activities, discounted prizes, extra rewards, sales, and holiday fun. Keep your eyes out for the following:
Special Holiday event running several times through the month
This is the first month that players will be able to complete the Valkyrie Mega Unit through Valkyrie Fragments found in events and offers
A secondary infantry unit, the Dragoon, is released. This is a powerful infantry unit on its own but reaches its full potential when coupled with the Valkyrie.
Gold sales! Tech Tree Sales! Equipment Sales!
Boosted Alliance Kickback Crates
Fun holiday branding
---
As always – thanks for playing Rogue Assault – and let's have a great next few months