Overview: Alliances
Nov.29.2016 BY KIXEYE_Chris
There's strength in numbers and you'll need all the strength you can muster in the War Zones.  After you join an Alliance, all of the members will then appear in a blue highlight (instead of red) in War Zones.  As they are now your friends, you will not be able to attack their base or Forward Operating Bases.
One of the greatest tactical advantages to being in an Alliance is the ability to coordinate the placement of FOB's in War Zones.  For example, your Alliance can find a secluded corner and line up FOB's as a defense perimeter.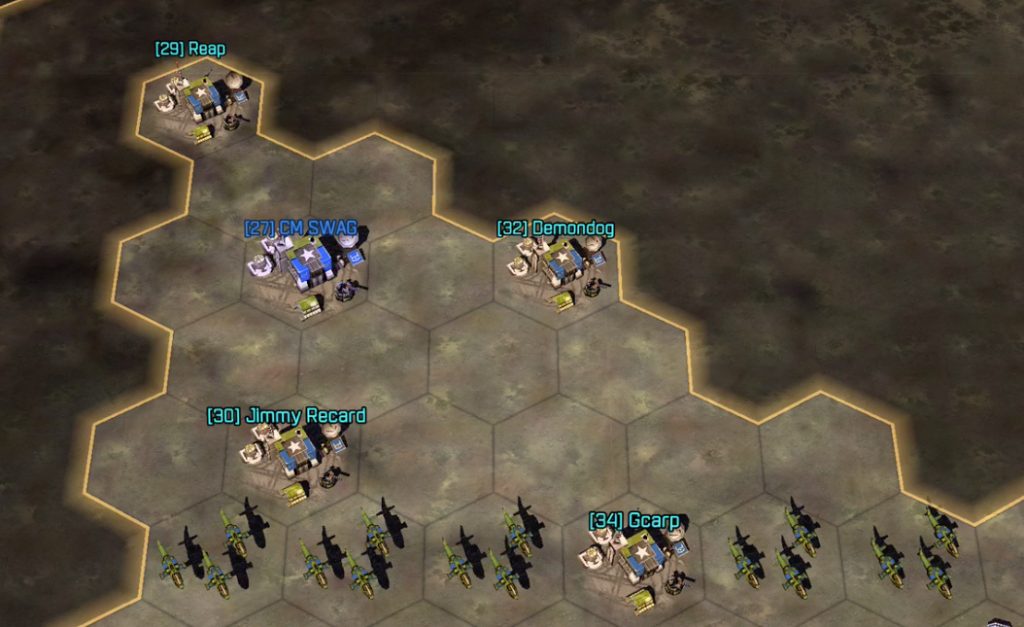 And if you want to try and bust through an enemy Alliance defense perimeter, you'll likely need the full force of your Alliance to be victorious. There's no better place to share your intelligence and learn from experienced players than in your Alliance.