6.8 HEAVY VEHICLE SEASON UPDATE
Aug.16.2022 BY WC:RA
The 6.8 update is coming soon! Look forward to two new Light Vehicles, the Garage 8, separate equipment loadouts for Elite and Legendary Subscribers, and more! Read below to see what's coming up.
---
OVERVIEW
Earn two brand new Light Vehicles, the Tier 12 Lycaon and Crocuta, in two events beginning at the same time.
Garage 8 (required for Tier 12 Light Vehicles).
Levels expanded to 110.
Gold Strikes are purchasable once more; strikes in events are restricted by tier and vehicle type.
Fixed Alliance Zone ownership limits.
Fixed War Zone level restrictions.
Control Point War returning between 6.8 and 6.9 release; Dominion & Sudden Death disabled.
NEW EVENTS
Two new Light Vehicles are tearing onto the War Zone in the 6.8 update—introducing the Tier 12 Lycaon and Crocuta! Those at level 100 may earn the Lycaon in the Stellar Flare event and earn the Crocuta in the Solar Wind event. Both events will begin between August 18 and August 26, at 10am PST, pending app store approval. 
Prepare your Tier 12 Heavy Vehicles and Tier 10 Light Vehicles for the 181-mission event tracks, which reward all blueprints, equipment pieces, and upgrade materials to fully upgrade the unit (resources and common components not included). Early adopters can purchase the blueprint, equipment, and upgrade materials directly from the Army menu once the release is live.
The unit blueprint is earned in the second week of the event and equipment is earned progressively, week by week. Unlock the ability to use both units by upgrading the Garage to level 8, which also arrives in this update- no Chromium needed. See further below in this briefing for details. 
Twenty new maps have been created for this vehicle season. Taking out the entire base is the objective for most maps. Ambush-style maps are featured as well: survive the onslaught of enemy units from all four sides! 
With more missions than Crimson Crown, there will be an increased amount of time to complete the events. Both events are planned to be active for a total of 13 weeks. There is a 24-hour cooldown after beating every five maps and takes a minimum of six weeks without a subscription. Subscribers receive a cooldown reduction: 5% for Basic Subscribers, 25% for Elite Subscribers, and 50% for Legendary Subscribers (for multiple subscriptions, the bigger bonus will apply). 
Check the event portal to make sure you have enough time to complete both events because when the event ends, progress is forfeited.
The scout costs for event missions are roughly 50% of the Oil generated for a max-level base, allowing both event tracks to be completed. To help accommodate the scout costs, Oil production was previously increased for Oil Pumps at levels 13, 14, and 15. 
TWO NEW LIGHT VEHICLES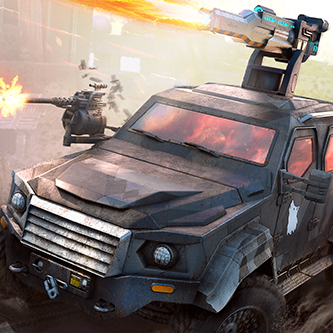 *The Corvus Lycaon 
The Lycaon is a unit-destroying machine! Its primary weapon targets all unit and building types, making it a great all-rounder. Boost its effectiveness against Air, Light Vehicles, and Heavy Vehicles using seven new equipment pieces. Pack a punch with its secondary weapons: the Sirius-Venator weapon gives it the strength to slice through Heavy Vehicle platoons with piercing shots and the Fenrir Launcher provides Anti-Air support perfect for pulverizing the Pallas. Round out your Tier 12 Light Vehicle platoon with the Crocuta, a true base obliterator.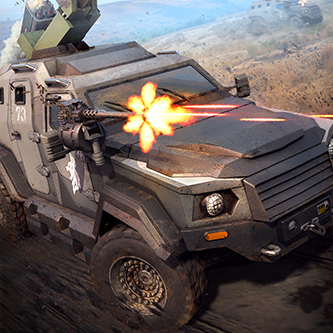 *The Aquila Crocuta
Distinguished by its battle-hardened, base-breaking abilities, the Crocuta rips through defenses using Armor-Piercing Mortar rounds. Seven equipment pieces arrive alongside the Crocuta, including the Slot 2 Skyhunter VA-2 Rockets that sweep the sky of enemy Helicopters. Additionally, the rear-mounted Kalahari v3 Launcher Slot 5 Secondary excels at taking out turrets and provides middling support for other defensive structures. 
All materials for the Crocuta can be earned through the Solar Wind event beginning Tuesday, August 16th. 
SEPARATE EQUIPMENT LOADOUTS
Requested by many over the years, this feature allows for separate equipment loadouts to be used. This will be available strictly for those with Elite or Legendary subscriptions and provides an option to use different equipment for offense, defense, and FOB units. This saves time for switching between loadouts depending if you're going on the offensive! Previously, all units would use the same equipment layouts, so now, no more switching is needed!
Edit: This feature has been disabled due to an issue with FOB Loadouts not working as intended. Once this issue has been resolved, this feature will be activated once again.
STRIKE UPDATE
Event Missions that feature unit tier and vehicle type restrictions will also apply to Strikes. This means if you attack a mission that requires Tier 4 Heavy Vehicles, a Tier 4 or lower Heavy Vehicle Strike may be used. Artillery Strikes, such as the Kaliber and MOAB, are an exception and any type may be used for any mission
If an equipped Strike does not meet the unit and tier requirements, the battle will still begin, but the Strike will be disabled for combat. 
As part of this release, Gold Strikes may be purchased through the UI once more. 
LEVEL EXPANSION
Ten new levels have been added, bringing the current maximum level to level 110. This expansion gives room for the upcoming level 8 Garage, defenses in the 6.9 release, and the next Fixed-Wing Aircraft which will provide much of the experience needed to hit level 110 when fully upgraded.
WAR ZONE BUG FIXES
Two War Zone issues have been fixed in this update. First, Zone level restrictions could be bypassed by attempting to join the same zone twice. Second, the number of maximum zones any alliance can own at one time will now be enforced (currently set at 6).
GARAGE 8
Upgrade to the Garage 8 to use the Lycaon and Crocuta while gaining more health to increase its resilience in battle. Check out its stats below:
STATS
VALUE
Health
11,160,000 (+5,360,000)
XP
12,632,072
Prerequisite
Command Center 13

Player Level 100

Resource Cost
1,716,191,323 Metal
1,451,263,518 Thorium
CONTROL POINT WARS
Thank you to the hundreds of people who took the time to answer the recent CP War Survey! The results are in and the team has made the decision to bring Control Point Warfare back to War Zones. This requires a game update outside the regular release schedule and will occur as soon as possible after the next update. 
In the CP War release, Dominion and Sudden Death zones will be disabled as well. Dominion was delivered as part of a promise to the community some years back and we were happy to oblige as it provided a new type of gameplay to experience in War Zones. As a LiveOps-driven game, changes are often made at times to keep gameplay fresh, exciting, and balanced. Over time, it became clear that much of what the community values for War Zone gameplay were present in CP Wars, and the recent survey corroborated this. As such, while we were happy to try this new type of gameplay mode out, we're removing it in favor of CP Wars.
The CP War release will happen as soon as possible after the 6.8 release but before the 6.9 release in September.
---
Let us know your thoughts on the update by joining our official discord server at https://wcra.io/discord!