USER MENU IMPROVEMENTS
Jan.21.2022 BY KIX_CALIBER
The user menu is being updated through the 6.2 release and 6.3 release. For the very first time, billing history and transaction data can be viewed directly from the user menu! Additionally, the settings menu has been reformatted and revamped, with many options from that menu moving to a new account tab. 
February's 6.3 release includes the second part of the update. A highly requested feature from the community will become available, allowing one to select which graphics settings quality is used on the device. 
Please note, the billing history and item delivery section will appear after installing the 6.2 game update.
SETTINGS MENU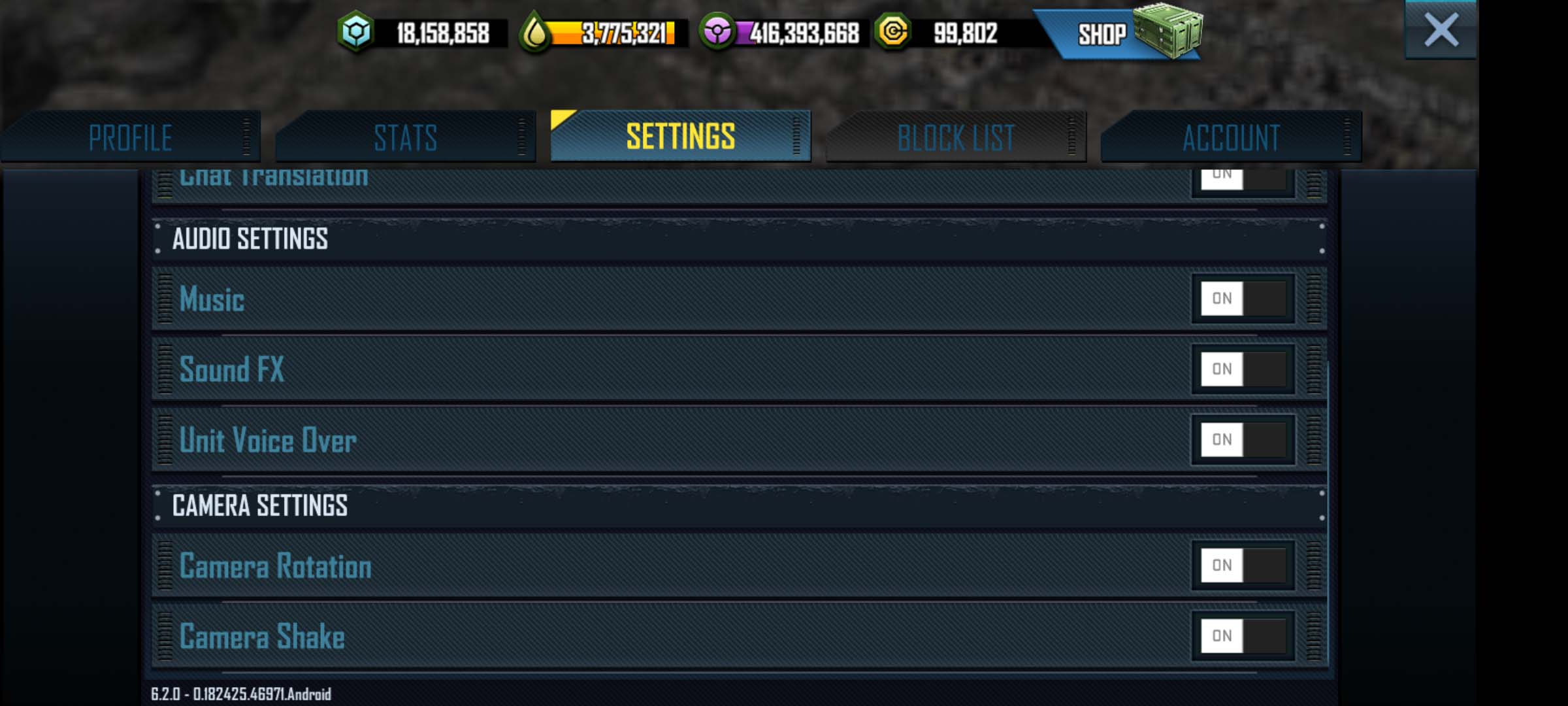 The settings menu has been reformatted for clarity and many options have been moved to a new "account" tab. You'll recognize familiar options are still available through the settings menu such as settings for language and chat, audio, and camera. The reformatted Settings menu clears the way for additional future settings like showing or hiding alliance enemy notifications! Additionally, all account-related information and settings have been moved to the new account menu. 
ACCOUNT MENU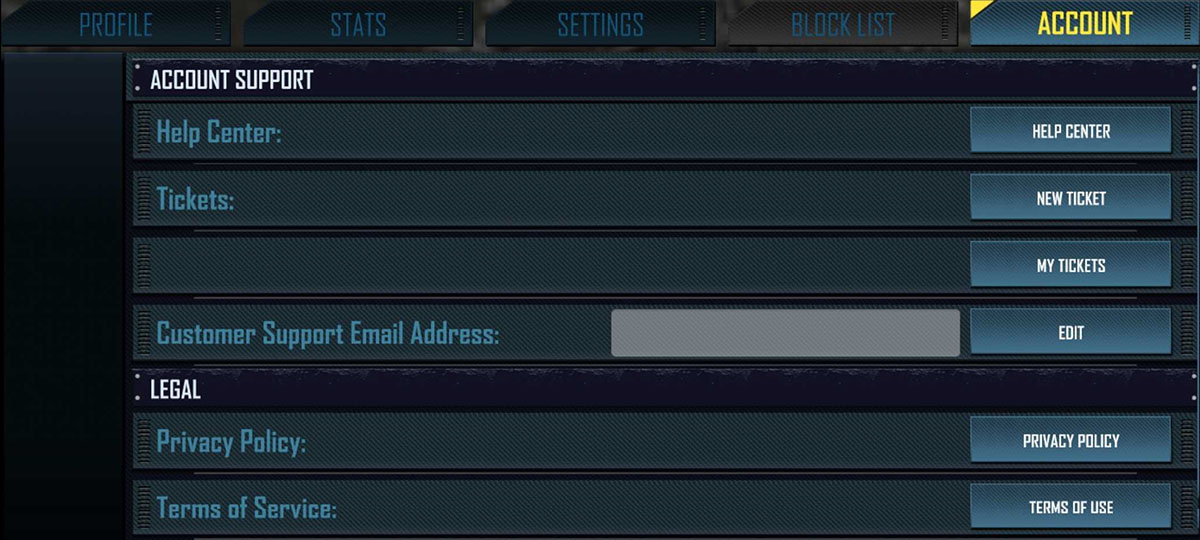 The account menu provides space for all account-related menus and information, including familiar options such as buttons to view the help center, create support tickets, check current support tickets, view the privacy policy, and view the terms of service. A brand new section will be available after downloading the 6.2 update, which includes billing history and item delivery.
BILLING HISTORY & ITEM DELIVERY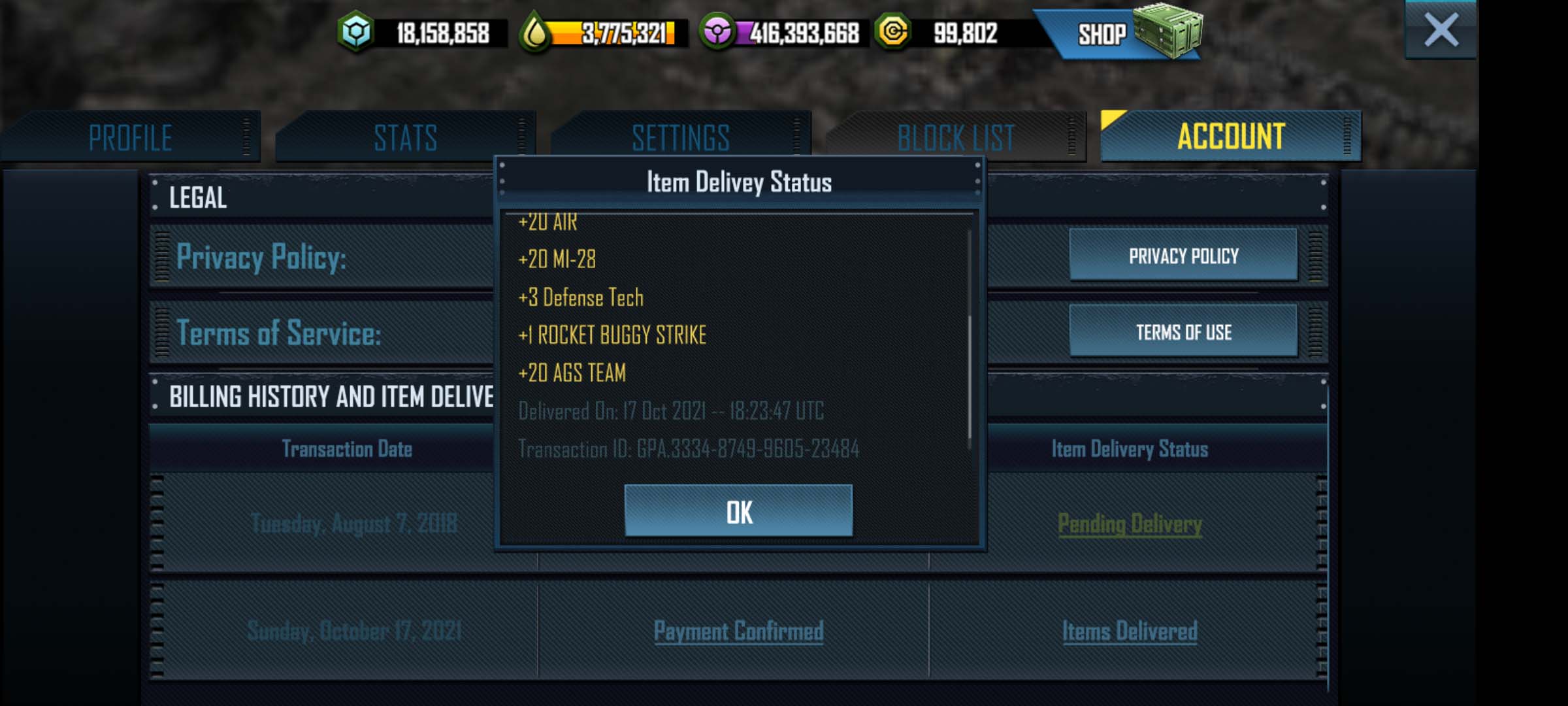 After installing the 6.2 update, transactions and items delivered may be viewed directly from in-game, which displays purchases logged by our system. This includes many important pieces of information including the payment status, item delivery status, transaction date and time, and transaction ID. 
We are committed to creating trust and transparency for our customers. The delivery tool is a big milestone toward providing players with transparency into your in-progress purchases and billing history. Now if an issue arises with a purchase, this tool displays valuable information you can share with our customer service team to help resolve it.
COMING SOON: GRAPHICS QUALITY SETTING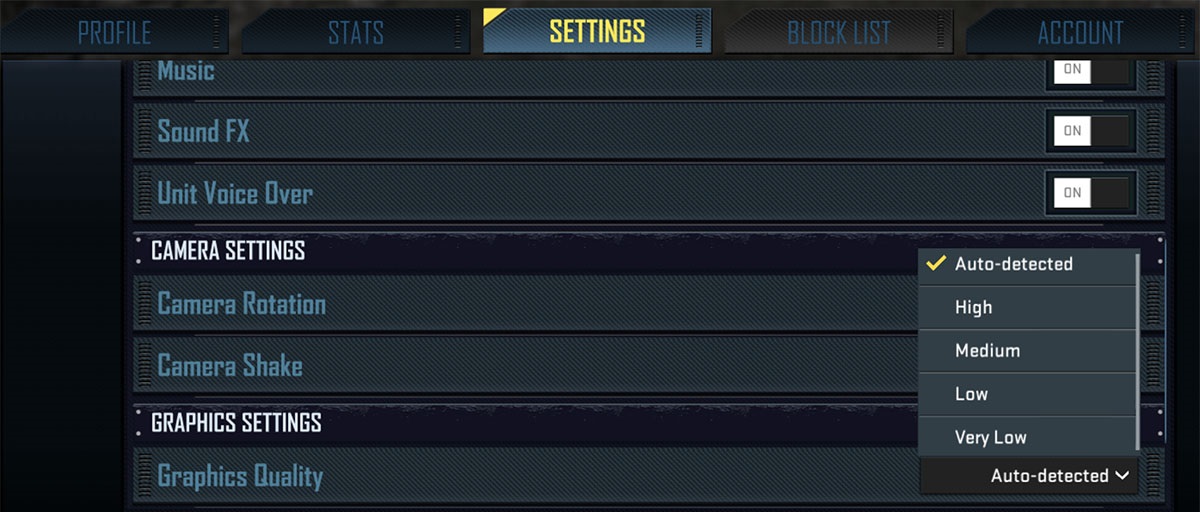 In February's 6.3 game update, look forward to brand new graphical quality settings. For the first time in WC:RA, you will be able to select the specific graphic quality settings available. Four tiers will be available, from Very Low to High, and an auto-detected option will be available which provides a recommended default option.
---
Let us know your thoughts on the improvements in the official WC:RA Discord server at https://wcra.io/Discord !