UPCOMING DOMINION ALLIANCE RANKINGS
Dec.02.2021 BY KIX_CALIBER
Challenge your team to become the best in the War Zone using upcoming Dominion Alliance Rankings, which is tentatively scheduled for Thursday, December 23rd.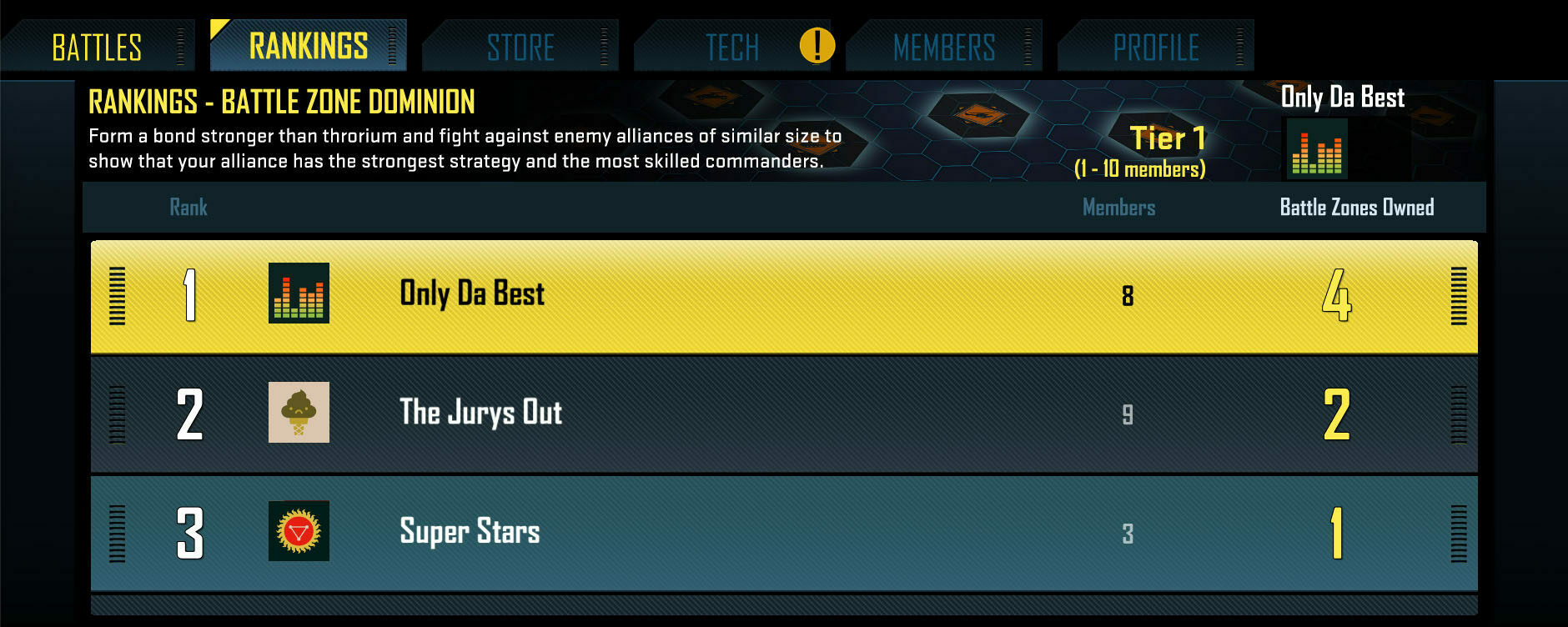 At a glance, see how many Battle Zones your Alliance owns and how many more are needed to move up in rank. Rankings provide the source of truth for the War Zone, giving a one-stop stop for your team. Rankings are shown per-tier, based on the number of members in your Alliance:
TIER 1:  1-10 Members
TIER 2: 11-20 Members
TIER 3: 21-30 Members
TIER 4: 31-40 Members
TIER 5: 41-50 Members
Stand tall with your teammates: getting to the top requires coordination between the alliance, and each member's individual skill is contributed towards the greater alliance goal. 

Find the following corresponding information from the screenshot above:
Your Alliance's current rankings tier.
Each Alliance's rank.
Each Alliance's icon.
Each Alliance's name.
Each Alliance's current member count.
The number of Battle Zones each Alliance currently owns.