COMING UP IN DECEMBER!
Nov.29.2021 BY KIX_CALIBER
Commanders,
As November ends and December begins, it's time to check out what's coming up in WC:RA next month. 
---
NEW FEATURES
YF-45 GRIFFIN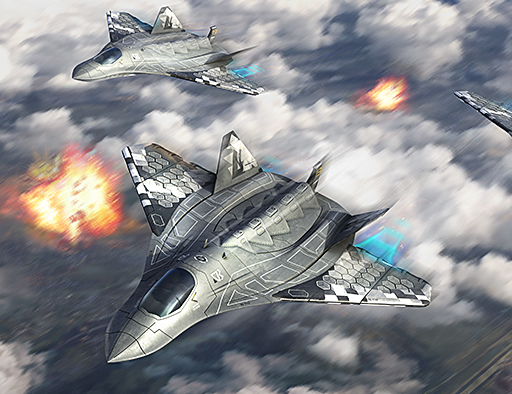 Please note monthly feature events begin and end at 10am pst.
The YF-45 Griffin excels at taking out key defensive structures with precision and categorically improves upon its predecessor, the Wyvern. Those familiar with the Phantom will recognize its targeting system: a linear path carves through the enemy base in a bombing-run style attack, unlike the usual point and tap strike, instead leaving a trail of bombs in its wake.
Significant Armor Piercing and Ballistic resistance bolsters the Griffins ability to withstand offensive threats, but use vigilance when approaching Flak Turrets and consider using the protection of the Titanus when deploying it.
Eight new pieces of equipment arrive alongside the Griffin in the Imminent Assault event beginning Thursday, December 2nd at 10am pst. 
YF-45 GRIFFIN: HOW TO USE

First select a location on the enemy base for the bombing run to begin. 

Next, indicate where you'd like the bombing run to end.

SUCCESS! Now watch as the YF-45 Griffin begins its bombing run.
6.1.1 DATA DEPLOYMENT
All new features below will be available as part of the 6.1.1 Data Deployment, which will occur on Thursday, December 23rd pending a successful developer release. Data Deployments are a type of server update that does not require you to download an update. 
DEFENSE UPDATE

HELIPAD 10
Unlock the upgrade for the Helipad Platoon 11 by upgrading to the level 10 Helipad. 
HELIPAD 10 PLATOON
Upgrade to the Helipad Platoon 11 for reduced deployment time, a fourth defender slot, and an additional 200 capacity.
HYDRA 11
Bolster your defensive capabilities against Light Vehicles using the latest Hydra Turret upgrade.
MINEFIELD 11
Gain over 100 additional Mines by upgrading to the level 11 Minefield.
ANTI-VEHICLE MINES 12
Take out Tier 10 Heavy Vehicles using the Anti-Vehicle Mines 12, which receives a massive boost to damage this update.
EVENT CHANGES

All changes will occur after the monthly feature event on December 30th.
[PvP Crates] Critical Components added for Wyvern, Sabre, Cleaver, Odachi, Ridgeback, and Kuvasz.
[Smash & Grab] Corvus added to the prize store.
TIER 7 FIXED WING TUNING UPDATES

Beginning in July, we've been updating previously-released units in a process to continuously improve units at all tiers. December continues this pattern with updates to Tier 7 Raven and Nemesis Fixed Wing Aircraft. 
RAVEN
Overall, updates to the Raven will improve its effectiveness against platforms and barriers, including heavy platforms. Additionally, it's repair cost will be lowered to 10,000 Oil for all levels. 
NEMESIS
The Nemesis will receive an offensive boost against all ground units and increased defense against Armor Piercing via equipment options, which will make it a more viable choice in combat. Additionally, its first projectile volly will be faster, making it more difficult for enemies to be the first to land a strike.
Details of these changes will be included in the 6.1 release notes, but the last big change to be aware of for the Nemesis is new Countermeasure (CM) Health from level 1 to 15. This brings its CM Health up to standard for Tier 7.
THE FUTURE

Technical performance improvements are on the horizon as our engineering team sets their sights on a few key categories: loading times for the world map, memory usage, and framerates. Stay tuned for details!
Additionally, a new feature is in development to assist in cases where purchases may not be completed for whatever reason. For each purchase, Apple and Google provide a status to us, which will now be available directly in your user profile menu. For purchases that are not cleared immediately, this menu provides visibility into content delivered at a later date. Additionally, it provides a method to deliver any purchases stuck in the queue.
---
Thank you for playing War Commander: Rogue Assault! Let us know your thoughts by joining in the conversation on Discord at https://wcra.io/discord.