5.10.1 Defensive Update
Oct.20.2021 BY KIX_CALIBER
Commanders,
The 5.10.1 defensive update arrives between Thursday, October 28th, subject to change pending successful developer release to ensure a high-quality player experience. In this update, the Salvo 13 and Defense Platform 16 are introduced.
---
SALVO 13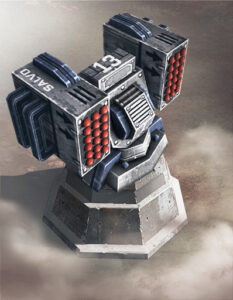 When you need the odds in your favor, use the Salvo 13's improved DPS to take out the latest Light Vehicles, uncloaked Ridgebacks, and Tier 10 Heavy Vehicles.
STAT
VALUE
DPS
43,278 (+14,636)
Turret Type / Projectile Type
Armor-Piercing / Rocket
Range
200 – 700 (unchanged)
Prerequisite
Defense Platform 15
Resource Cost
450,000,000 Metal

396,000,000 Thorium
DEFENSE PLATFORM 16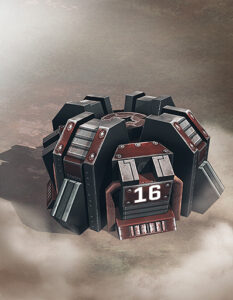 Improve your base defenses and survive attacks for longer using a crucial health boost upon upgrading to the Defense Platform 16.
STAT
VALUE
Health
2,940,000 (+1,080,000)
XP
3,675,375
Prerequisite
Command Center 12

Level 80

Resource Cost
551,646,256 Metal

427,087,410 Thorium
---
Let us know your thoughts on our official Discord server at https://wcra.io/Discord – until then, good luck crushing your enemies on the battlefield, Commander.