Coming up in October
Oct.04.2021 BY KIX_CALIBER
Commanders,
September is ending, which means Fall is here—with that, it's time to look forward to October and check out what's coming up around the corner!
---
NEW UNIT
CORVUS LIGHT VEHICLE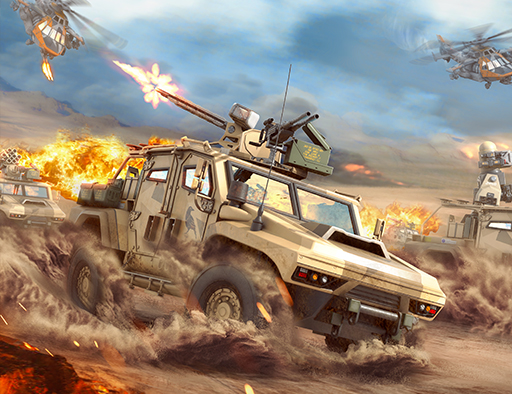 Please note monthly feature events will begin and end an hour later, at 10am pst.
The Corvus shreds into combat with five new equipment pieces, providing additional flexibility to further customize equipment loadouts for more varied strategies and gameplay. Compared to its predecessor, the Aquila, it gains a boost to Speed and Range, allowing it to more readily avoid threats such as Heavy Vehicles or Mortar-firing turrets. 
Standing apart from previous equipment options, these five new equipment options provide different functionalities than equipment released alongside the Aquila, but are intended to be at a similar power so one doesn't feel stronger than the next – it's all up to your strategy. Since all equipment in the Tier 10 Light Vehicle season can be shared, this opens up the possibilities to equip different equipment to the Aquila and Corvus and specialize attack and defense roles, and more! Look for the full stat list for the Corvus and its equipment in the upcoming Corvus Recon Report.
The Corvus debuts in the BRUTAL EXPANSE feature event on Thursday, September 30th at 10AM PST.
5.10.1 DATA DEPLOYMENT
All new features below will be available as part of the 5.10.1 Data Deployment, which will occur on Thursday, October 28th pending a successful developer release. Data Deployments are a type of server update that does not require you to download an update. 
DEFENSE UPDATE

SALVO 13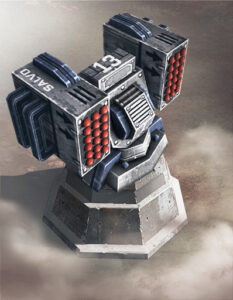 Gain an instant strength boost when up against Light Vehicles, Heavy Vehicles, and Loitering Fixed Wing Aircraft, by upgrading to the Salvo 13.
DEFENSE PLATFORM 16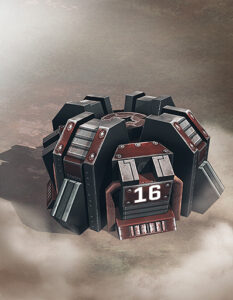 Withstand attacks longer using the additional health provided by upgrading to the Defense Platform 16, which is required for the latest turrets per-platform.
NEW OSHKA EQUIPMENT

When the cards are stacked against you, pull an ace out of your sleeve: drop a Noctua Light Vehicle from the Oshka upon its destruction, then watch as it finishes off the last of your enemies. 
EVENT CHANGES

Please be aware Boss Battles and Hijack will be deprecated in November, and will no longer be run after the November Feature Event. At that time, Smash & Grab will run in place of Hijack. 
After the 5.10 data deployment later on in the month, the Ridgeback and the Kuvasz will be added to Grim Winter & Feast prize stores.
TIER 4-5 FIXED WING UPDATE

Improvements to lower tiers of Fixed Wing Aircraft will arrive in this update, improving their combat abilities and functionalities. The units and values are still in development, but keep an eye out in the release notes for the full update.
---
That wraps up the September edition of the CM Diary series! Let us know your thoughts by joining in the conversation on Discord at https://wcra.io/discord.