Coming up in September!
Sep.01.2021 BY KIX_CALIBER
Commanders,
In the August installment of the CM Diary series, get a glimpse at upcoming content and features arriving in the month of September. Let's dive right in.
---
NEW CONTENT
LIGHT VEHICLE SEASON

The Light Vehicle season from September to November will debut three Light Vehicles, a new paradigm for equipment sharing, and a new Challenge Map. 
NEW UNITS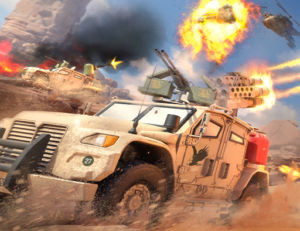 Three new units are planned for the Light Vehicle Season from September to November. Unlike previous Light Vehicle seasons, all equipment will be shared with all three Light Vehicles. First in the lineup is the Aquila, introduced in the SPECTRAL FORCE feature event on Thursday, September 2nd. 
Crush Heavy Vehicles in combat using the Aquila's speed, anti-explosive armor, and quick deployment during base defense. Its Armor Piercing Shell projectiles can target all units and buildings, making them a flexible unit that can be further improved as you specialize equipment loadouts for your strategy.
NEW EQUIPMENT 
Fifteen equipment options will be available upon launch, with ten more equipment pieces on the way: five in October and five in November. All equipment options will be balanced so as more tech is released in the coming months, they won't feel more powerful but will allow for more flexibility in equipment loadouts for your playstyle and strategy.
In addition, each Strike during the season (Aquila, Corvus, and Noctua) will feature equipment specialized loadouts. The Aquila Strike features an anti-base loadout, the Corvus Strike uses anti-tank tech, and the Noctua provides Countermeasure support.
NEW CHALLENGE MAP
A new Challenge Map (Tier 10.2) will be available beginning in the SPECTRAL FORCE feature event on Thursday, September 2nd for those with upgraded and equipped Aquilas. The Tier 10.1 Heavy Vehicle mission will still be available for those focused on expanding their Tier 10 Heavy Vehicle arsenal. 
DEFENSE UPDATE

All buildings will be available through the 5.9.1 Data Deployment, which will occur on Thursday, September 23rd pending successful developer release.
BRAVO & CHARLIE PLATOON 16
Gain the ability to use 3,600 Main Platoon Capacity and 2,000 Air Platoon Capacity by upgrading to the Bravo and Charlie Platoon 16. 
RAILGUN 12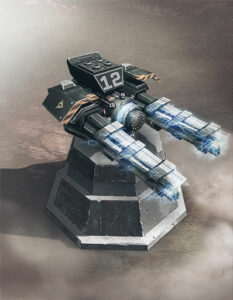 Upgrade to the Railgun 12 for increased DPS to counter Heavy Vehicles and Light Vehicles. The Railgun 12 must be equipped to a level 15 Defense Platform.
TRANSFORMER 12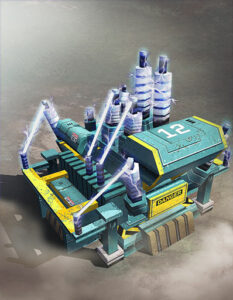 Give your Turret a 95% speed boost by upgrading to the Transformer 12. Requires Power Plant level 13 and base level 80 or above.
BUILDING UPDATES
Similar to the 5.8.1 building updates (briefing HERE), additional building updates will be made for 5.9.1 – keep an eye out for the release notes and a briefing following the release notes which details the changes.
AMBUSH

Commander, it's an invasion out here, we're surrounded on all sides. Can you survive?
Ambush is a new event format where you can earn Equipment Tech by surviving waves of enemies which approach from all sides. Ambush will be available three times per day for an hour each, giving plenty of opportunities for all to participate. Ambush begins after 5.8 game clients are invalidated. Keep an eye out for the release date! 
NEW OSHKA EQUIPMENT

Three new equipment options for the Oshka are in development, giving it new functionality to spawn one of three upcoming Light Vehicles. 
In the 5.9.1 update, the Armored Aquila Compartment equipment and Armored Corvus Compartment equipment options will become available. In 5.10.1, the Armored Noctua Compartment is planned to be released. 
Choose the equipment that suits your needs: the Light Vehicle spawned upon destruction will match the level and equipment that appears in the Army menu. For example, if the Armored Aquila Compartment equipment is used and your Aquila is level 10 with upgraded equipment, the Aquila spawned will be level 10 with the same equipment. 
QUICKMATCH MATCHMAKING UPDATE

We have received feedback on the PvP Quickmatch Algorithm, where unexpected matchups against bases much higher in level than your own may appear. To reduce the amount of these mismatched attacks, a minimum and maximum level cap will be implemented in the 5.9 release.
CONTENT CHANGES
EVENT CHANGES

In order to provide more visibility into each months' event changes, the game team has provided the tentatively planned event-related changes for the 5.9 update.
SCHEDULE CHANGES
The Boss Battles event will be retired.
Hijack will be replaced with Smash & Grab.
PRIZE CHANGES
UH-66 Hel added for levels 55+
Mastiff Critical Components added for levels 65+
Slight increase to Equipment Tech
TIER 5-7 HELICOPTER UPDATE

Improvements to the KA-50 Black Shark, Super Hind, and T-129 ATAK arrive in this update, improving their combat abilities and functionalities.
KA-50 Black Shark: 
Can now shoot while moving.
S10 Rockets may now be equipped in Equipment Slot #5.
Secondary weapons now prioritize Platforms, Heavy Vehicles, & Light Vehicles.
Slot 2 9M114 Storm Missiles now have Mk3 Damage vs Heavy Vehicles stat.
Slot 3 8mm Composite Panel now has Mk3 Ballistic Resistance stat.
Super Hind: 
Range updated from 270 to 300
Slot 3 Vet Gunship Pilots now have Mk3 Damage vs Platforms stat.
Super Hind & ATAK: 
Slot 4 10mm Composite Panel equipment now has Mk3 Ballistic Resistance stat.
---
That wraps up the August edition of the CM Diary series! Let us know your thoughts by joining in the conversation on Discord at https://wcra.io/discord.