Coming up in August!
Jul.27.2021 BY KIX_CALIBER
Commanders,
Check out what's coming up in the month of August, including the brand new Titanus, defense update, Tier 7 unit tuning improvements, and more!
---
NEW CONTENT
TITANUS

Finally, the  successor to the AC-19 Ares arrives: introducing the Titanus Fixed Wing Aircraft. With a varied arsenal and extremely high health, the Titanus can stand up to attacks while raining destruction from the skies, giving time for your ground troops or Fixed Wing strike to take out crucial base defenses – all while dealing a significant amount of damage over the course of battle. And as a defender, the Titanus cannot be ignored – it will rip attackers to shreds before they have a chance to react. 
Similar to the Ares, the Titanus also uses a dual-firing mode depending on if you tap a target or tap and hold: launch a widespread attack against multiple targets by tapping and holding, or simply tap a building for a focus-fire assault to take out a primary threat. 
Usher in a new era of Fixed Wing supremacy and earn the Titanus through the CRUSHING BLOW feature event, beginning on Thursday, August 5th at 9AM PDT.
DEFENSE UPDATE

The August defensive update is planned for release during a window of Thursday, August 26th to Thursday, September 2nd. Arriving in this update are the Garage, Garage Platoon, Heavy Gustaf, Power Plant, and Heavy Transformer.
Garage 7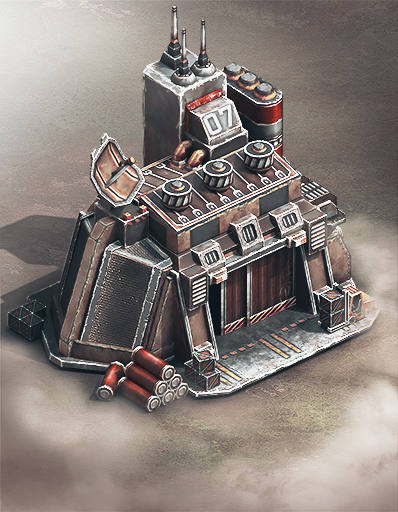 Gain access to Light Vehicles released in the September, October, and November feature events by upgrading to the level 7 Garage. In addition, the Garage Defensive Platoon 7 upgrade is unlocked through the Garage 7. 
Garage Platoon 7
Upgrade to the Garage Platoon 7, which provides 3,600 capacity, a fourth defender slot, and a faster deployment time.
Heavy Gustaf 6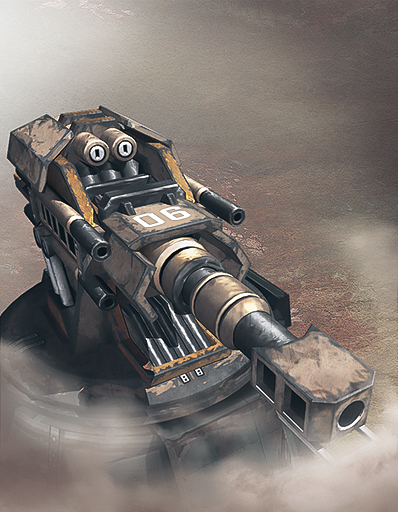 Tear through Heavy Vehicles (HVs) using Armor Piercing damage, a weak point to HVs, by upgrading to the Heavy Gustaf 6. Pair it with the Heavy Transformer 6 to maximize its damage output. Oh, and yes, it does outrange the Odachi. 
Power Plant 13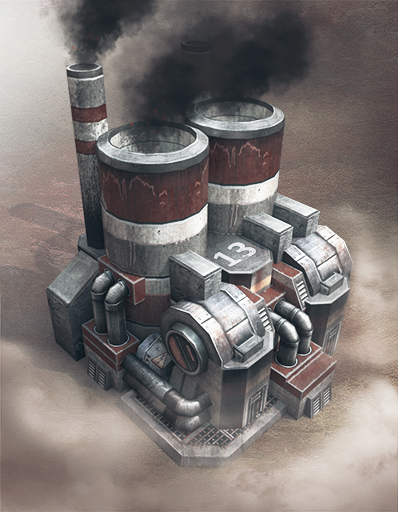 Upgrade to the Power Plant 13 to unlock access to the Heavy Transformer 6 upgrade. 
Heavy Transformer 6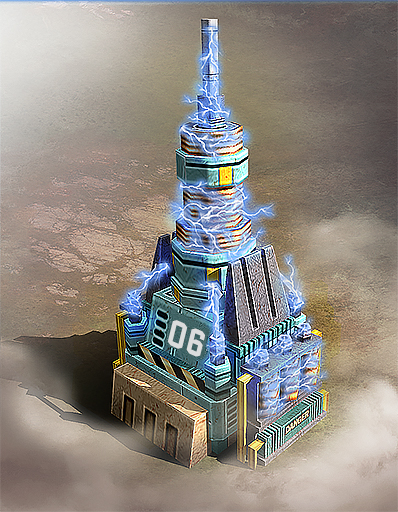 Give your Heavy Turrets a boost by upgrading the Heavy Transformer to level 6, giving a crucial damage output improvement to help take out the latest Heavy Vehicles.
BOUNTY EVENTS

Bounty events are short-session events that will be run three times a day each, providing all players (regardless of local timezone) an opportunity each day to access significant resource production buffs for in-base resource production buildings. Three types of Bounty events are in development: a World Map PvP Bounty, Quickmatch PvP Bounty, and Stronghold/Outpost Bounty, each providing access to a different resource buff type:
World Map PvP Bounty: Thorium
Quickmatch PvP Bounty: Oil
Strongholds & Outposts Bounty: Metal
Once the 5.8.1 data deployment is complete (in the window of Thursday, August 26th to Thursday, September 2nd), Bounty events will begin. We're excited for Bounty Events and we hope you will be too! 
TECH TREE NODE EXPANSION

The Tech Tree is receiving its first update in two years, with the potential for more nodes in the future. Ten Tech Tree nodes are being expanded in the 5.8 update on August 17th. 
LOGISTICS

Daily Raid Payouts: +2 levels
HQ Metal Production: +1 level
HQ Thorium Production: +1 level
HQ Oil Production: +1 level
FOB Barrier HP: +3 levels
FOB Platform HP: +3 levels
FOB Building HP: +3 levels
WZ Platoon Barrier Damage vs FOB: +3 levels
WZ Platoon Platform Damage vs FOB: +3 levels
WZ Platoon Building Damage vs FOB: +3 levels
A Tech Tree sale is planned before these new nodes are released to help catch you up with previously-released levels – keep an eye out for additional details!
ALLIANCE LEADERBOARD

An unofficial leaderboard to rank alliances against each other was created and maintained by a prominent community member, MasterCard, which spurred a lot of great conversation. We believe this type of leaderboard can help to create an environment for healthy, competitive Alliance-based gameplay, so when we heard requests to make this official, we jumped on the opportunity! 
Beginning on August 1st, you'll see a new article in the in-game Newsfeed under the "WAR ZONES" section giving a leaderboard ranking alliances on their total Control Point power given their offensive and defensive CP war performance using our own comprehensive data set. Can you get your Alliance to the top?
CONTENT CHANGES
TIER 2-5 INFANTRY IMPROVEMENTS

Improvements to the Mortarman, Sniper, NAAWS Team, AGS Team, and Force Recon are arriving, breathing new life (and newfound power) into Infantry units to improve their viability in combat for our new early game players.
Mortarman: M6C Mortar Equipment
New Damage vs Infantry stat added to Mk1 equipment.
Sniper: 
Buffed core Damage boosts versus a variety of targets. 
MAAWS Team: Recoilless Rifle Equipment
New Damage vs Platform stat added to Mk1 equipment.
MAAWS Team & AGS Team: 
Both units can now fire over obstacles, by gaining a 90° firing angle at level 15. This allows them to fire over Barriers, at Defense Platforms.
Force Recon: Ti-10 Rifle
New Damage vs Heavy Vehicles stat added to Mk1 equipment.
THE FUTURE

Get a sneak peek at some of the updates for further in the future, including new features, event types, and more!
LIGHT VEHICLE SEASON

September's Light Vehicle season expands on equipment loadout customization in never-seen-before ways. All three Light Vehicles in the season share ALL their equipment. The equipment released throughout the season is designed to provide more varied options of customization, but will not be more or less powerful than equipment released earlier in the season, ensuring any equipment earned will remain a valid option throughout the season. With this new design, you can choose to build your light vehicles to your own playstyle. This light vehicle season, you choose how you want to win.
With three units and the potential for more shared equipment pieces than ever seen before, look forward to creating the ultimate Light Vehicle.  
QUICKMATCH MATCHMAKING UPDATE

Based on community feedback, a long-time point of friction will be investigated by the team: quickmatch matchmaking. Currently, it is possible for bases of a much higher level to be matched up with bases of a much lower level. After the update, we hope to reduce the amount of these types of matchups. Stay tuned for additional information and be sure to share your own suggestions in our official WCRA Discord server in wcra-suggestions channel!
AMBUSH EVENT

Survive wave after wave of enemy units with one platoon and no building support as your mercenary force is ambushed while protecting the Black Market Caravan. If you survive, you can loot equipment tech from destroyed enemy forces. Be careful, War Commander, these rogue assaults are no joke. 
---
That wraps up the July edition of the CM Diary series! Let us know your thoughts by joining in the conversation on Discord at https://wcra.io/discord.