Coming up in January!
Dec.28.2020 BY KIX_CALIBER
Commanders,
Check out what's coming up in the month of January, including the brand new J-20 Wyvern, Hammerhead Tank, and even a fourth unit slot for the new Airfield Defensive Platoon 12!
---
NEW CONTENT
J-20 WYVERN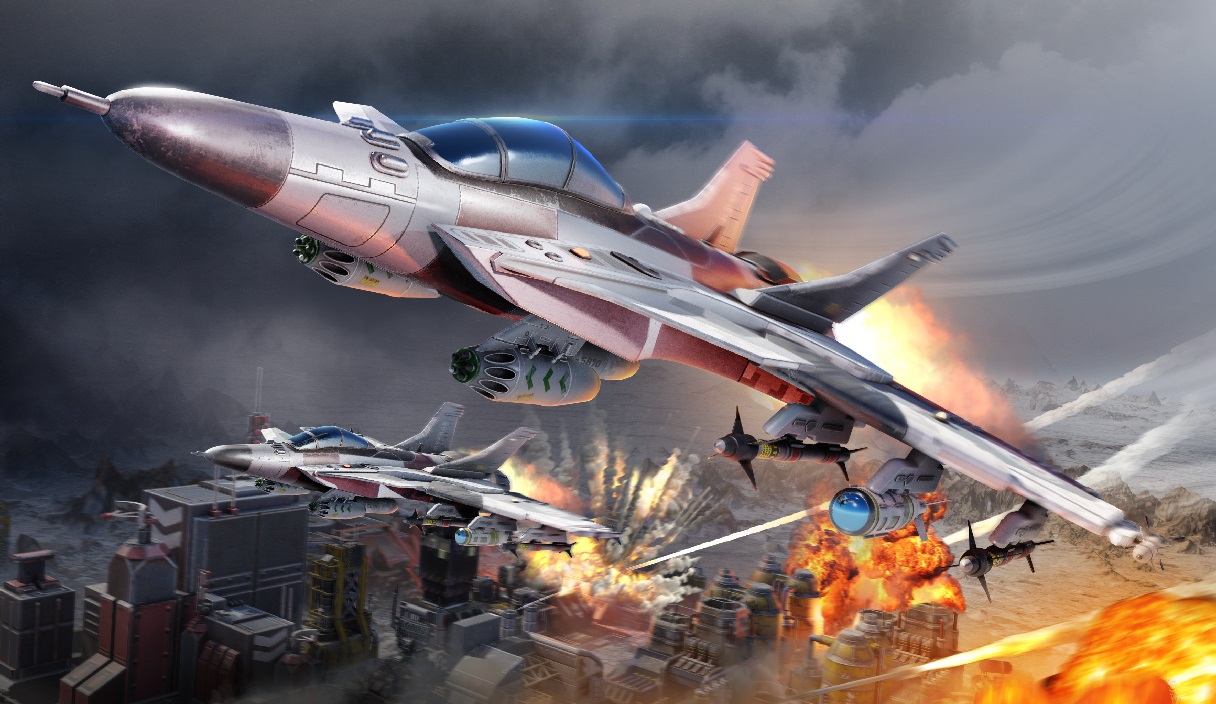 In January's feature event, BROKEN ARROW, fight for the J-20 Wyvern, the latest fixed wing technology which improves upon the Super Hornet: if you enjoyed taking building out at the beginning of combat, you'll enjoy the power the J-20 brings. 
The J-20 not only excels at taking out CC12 buildings with a single pass- it also has Fire DOT to leave the base scorching after the pass. Just make sure to support it while it's deployed – the Ares works perfectly for this.
HAMMERHEAD

Shatter enemy defenses using the upcoming Hammerhead Tank, set to roll out over three months in three phases. A true base-killing machine, the Hammerhead brings massive piercing damage output at the cost of being slow-moving. It features five pieces of equipment options in the first Phase and 11 pieces total for fine-tuning attacks. Just make sure to watch out for Railgun Turrets and Heavy Gustaf Turrets! Check out the full equipment list below:
Slot 1 Crew Tech: Steno Tank Discipline (Lvl 1-5)
Slot 2 Secondary Weapon: Buzzsaw Gatling Gun
Slot 3 Armor Tech: Placoid Armor Plating (Lvl 1-5)
Slot 4 System Tech: Carchar B Mix
Slot 5 Weapon Tech: W-Tip Rocket Pods

Slot 1 Crew Tech: Steno Tank Discipline (Lvl 6-10)
Slot 2 Secondary Weapon: Requiem IV Autocannons
Slot 3 Armor Tech: Placoid Armor Plating (Lvl 6-10)
Slot 4 System Tech: Hexan VII Naptha
Slot 5 Broadnose Heavy Rockets

Slot 1 Crew Tech: Steno Tank Discipline (Lvl 11-15)
Slot 2 Secondary Weapon: Thresher Heavy GL
Slot 3 Armor Tech: Placoid Armor Plating (Lvl 11-15)
Slot 4 System Tech: LAM N.I. Solution
Slot 5 Secondary Weapon: MAKO Mini-SAM
Based on feedback from the community, equipment options for all three phases will be presented in the initial recon report.
DEFENSE UPDATE

This month's defense update brings new levels to the SAM Turret, Peacemaker, Hydra, Airfield, Airfield Platoon, and Barracks Platoon. You'll be excited to see the Airfield Defender Platoon 12 has a fourth unit slot, giving additional flexibility in how units are spawned. Look out for the full recon report!
CONTENT CHANGES
As with all months, adjustments and changes are made to the regularly occurring LiveOps events. Take a look below to make sure you don't miss any!
EVENTS
DAILY RAIDS: Now credits 2x the amount of rewards.
MONTHLY EVENT: Spec Ops & Monthly Event share the same prize store (Spec Ops store)
HIJACK/SMASH & GRAB: Prowler IFV added to prize store
MONTHLY EVENT & SPEC OPS: Hammerhead & J-20 Wyvern Strikes added
OTHERS
Currently, when you're upgrading a unit to Elite, there's no color distinction between Unit Crits and Elite Unit Crits – they share the same blue border. To help visually distinguish Elite Crit requirements once your unit has reached level 10 and are eligible to upgrade to level 11, the border will change colors to gold to indicate Elite Components are needed.
SOCIAL
DISCORD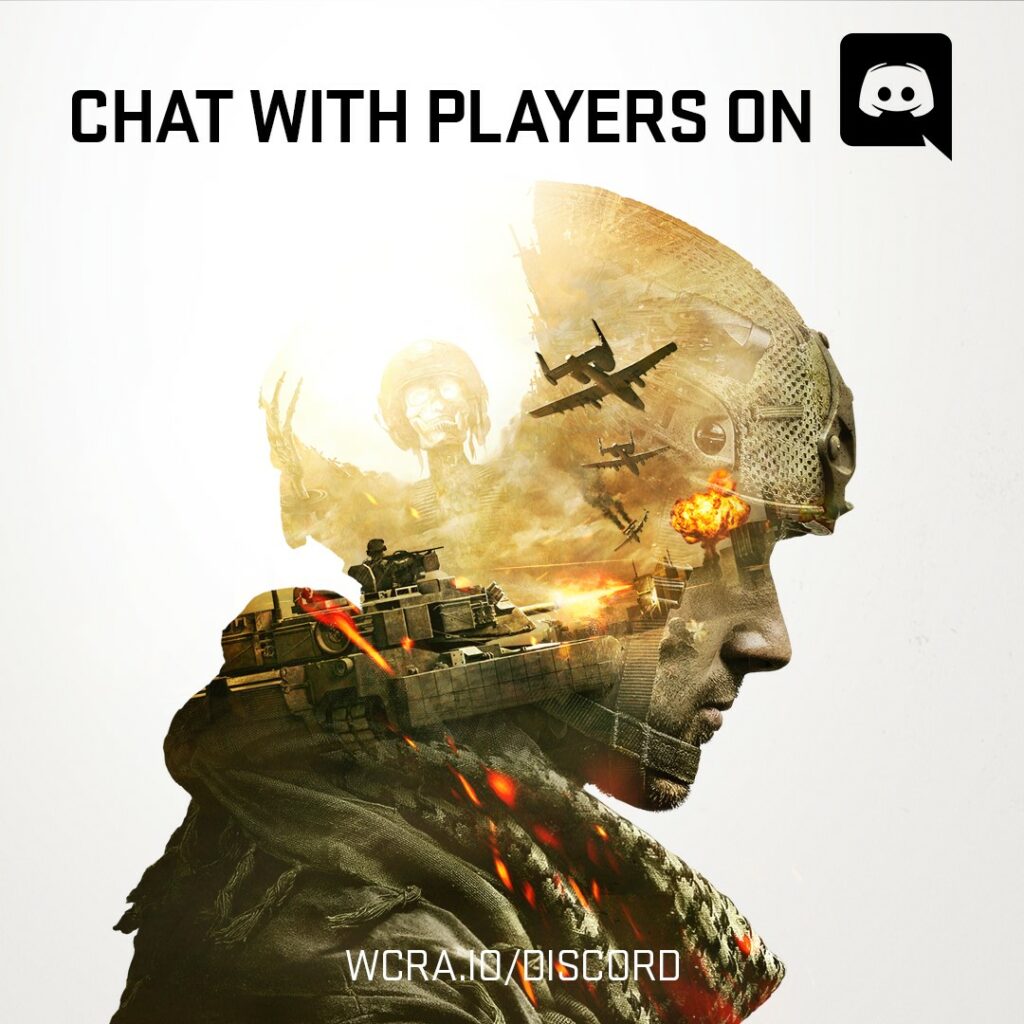 Did you know we have an official Discord Server? Join in by navigating to wcra.io/discord
SEASON OF THANKS
In what can only begin to be described as an abnormal year, 89 participants (the most of any WC:RA contest yet!) came together to join our Season of Thanks contest, where all were encouraged to share what in 2020 everyone has been the most grateful for. Check out some of randomly selected entries below:
Our jobs, working from home, and spending more time with family. We have been very blessed in 2020.
For still being able to play alongside my brothers and sisters from SOG. Lets meet up in warzone for a clash.
In spite of what's happening around the world, I'm thankful that my families and friends are healthy and had War Commander got my back to keep me company.
Thankful and grateful that I still have a job, a healthy family, and I have WC:RA to keep me sane all day!
This is not something I would normally do but I'm taking the time to Express how thankful I am to War Commander Rogue assault for being my companion throughout the entire lockdown period. I have played for hours at end without getting bored and really feel it helped me get through an otherwise really boring time because of the restrictions everywhere. Loved the fact that along with the extra oil everyday the game ensured the users would be well entertained with the changes in events and made the game play even more fun.. I'm immensely proud of team STARPOWER as they have helped me grow and also understand so many aspects of the game without hesitation. Cheers to everyone and Happy Thanksgiving..Love team War Commander Rogue Assault (Coming from a true fan of the game)..
---
That wraps up this edition of the CM Diary series! Let us know your thoughts by joining in the conversation on Discord.