July Dev Diary: AC-19 Ares Phase 2
Jul.23.2020 BY KIX_CALIBER
Commanders, 
Phase two for the AC-19 Ares arrives in August, bringing unparalleled power to the skies. Our very own designer, Firebird, sits down and gives a glimpse on the destruction peeking just around the corner. Check it out!
---
Fresh from the Firebird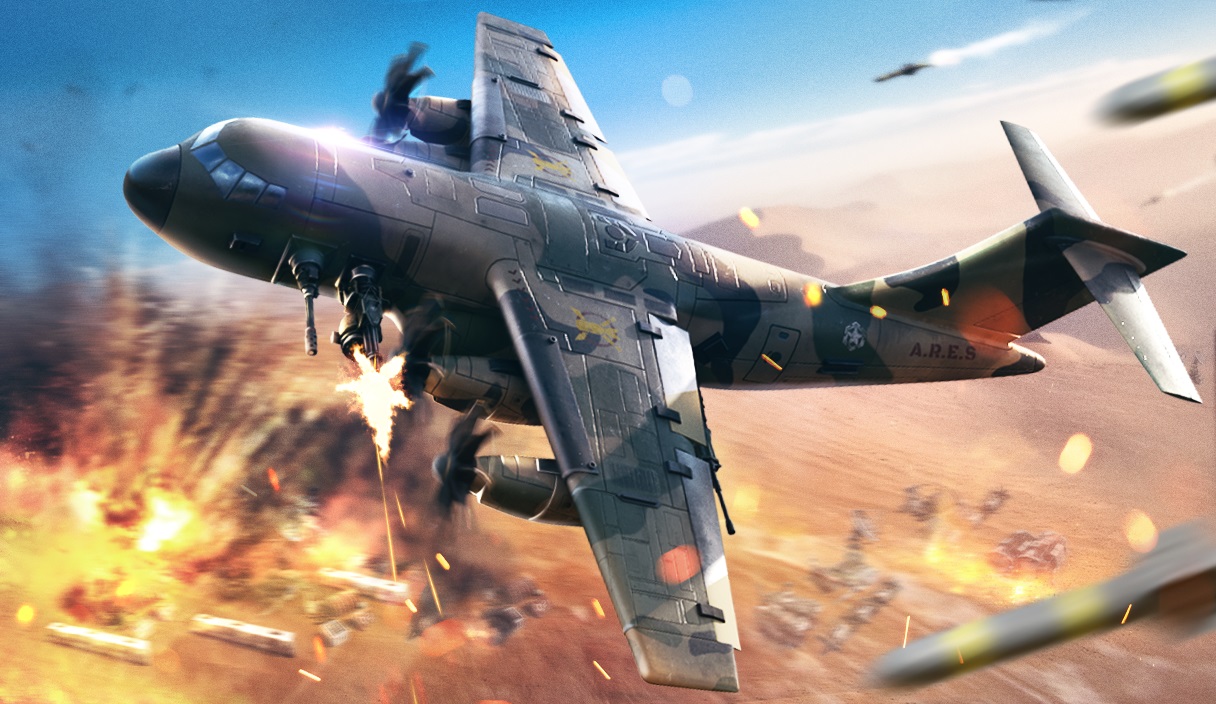 Hello Commanders, 
Now that you've seen the Ares in action, it's time to see what this thing is capable of! We're upping its core power over the next few months, plus adding new capabilities and functionality to give its weapons a special boost, making each sortie even deadlier.
NEW EQUIPMENT, NEW LEVELS, & NEW POWER
The Ares puts an assault gunship and menacing base defender at your fingertips, with more equipment on the way in Phase 2 making it more powerful for both roles. Expect increased strength for offense and defense, including a longer offensive deployment time. It's equipment loadout versatility will expand into uncharted territory for WC:RA and will offer the unique ability to use either of the Phase 1 weapons in its opposing weapon slot. That's right, get ready to use two Vulcan Cannons or Gomez Cannons at once.
The Vulcan Cannon and Gomez Cannons have been popular, so we're also giving them more firepower in another never-seen-before mechanic: 20 levels of power. Each weapon only needs to be upgraded once, meaning you'll be able to utilize all your efforts from Phase 1 if you decide to double up weapons.
A fourth equipment Mark (Mk IV) is being created for the Vulcan Cannon and Gomez Cannon, which is the first of its kind. This means more damage, more range, and more functionality. Be a devastating defender and prevent attackers from getting close to your airfield by using twin Vulcans. On offense, try two Gomez Cannons for maximum Turret destruction.
THE FINAL PHASE
In the final phase, the Ares will be brought to Elite status, bringing unprecedented air power to your arsenal. More diversified and specialized weapons to pair with your choice of Level 20 cannon truly makes the AC-19 Ares king of the skies.
---
That wraps up the July edition of the Dev Diary series. As always, thank you for playing!